Featured
Senscient ELDS™ Open Path Gas Detector
The Senscient ELDS laser-based open path gas detector is available for a wide range of toxic and flammable gases. The Senscient ELDS uses 'SimuGas' self-testing to eliminate employees entering hazardous areas for gas checks. Nuisance false alarms are virtually eliminated with its breakthrough Harmonic Fingerprint processing.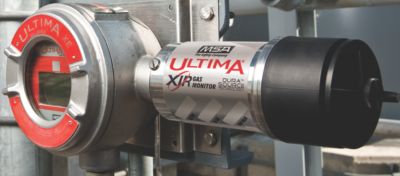 Ultima® XIR Gas Monitor
The microprocessor-based, infrared Ultima XIR gas detector is precisely engineered to continuously monitor for combustible gases and vapors. The unit features DuraSource Technology, which offers improved IR life, and a HART port for easy output access. The explosion-proof stainless steel monitor works indoors or outdoors and features infrared technology that eliminates the need for frequent calibrations. Its operations are based on dual-wavelength, heated-optics technology, which compensates for temperature, humidity and aging effects. The unit uses only one circuit board for increased reliability, and the sensor life isn't reduced by exposure to gas. The LCD screen provides scrolling information, while optional quick-check LEDs provide increased visibility.
Observer-i Ultrasonic Gas Leak Detector
Instantly detect pressurized gas leaks with this high-precision,  omni-direction acoustic detector utilizing Gassonic ultrasonic technology. Works even when traditional methods of gas detection are unsuitable or dependent on ventilation. Features Artificial Neural  Network (ANN) technology that distinguishes between real gas leaks and false  alarm sources without requiring any in-field training. The Observer-i UGLD provides an industry-leading detection range (up to 28 m) reducing the  number of detectors required. Ideal for use in complex, outdoor pipeline systems.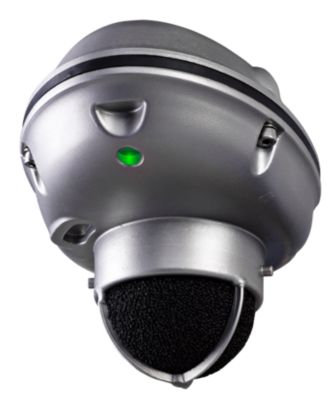 Surveyor Ultrasonic Gas Leak Detector
The Surveyor detects gas leaks by sensing the airborne ultrasound emitted from leaking gas at high pressure. Ultrasonic gas detection is based on robust and proven Gassonic technology and designed for long and failsafe operation in extreme environmental conditions. Because the Surveyor responds to the source of a gas release rather than the dispersed gas, it is unaffected by changing wind directions, gas dilution, and the direction of the gas leak.