Featured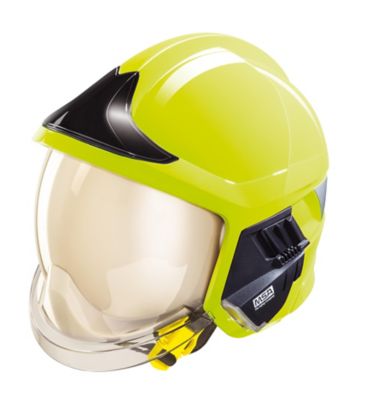 Gallet F1 XF and Accessories
Developed with firefighters from around the globe, the Gallet F1 XF sets the new standard for structural firefighting helmets.   It enters a new dimension of protection, functionalities integration, comfort of use and modularity.   The configurable design makes the Gallet F1 XF fire helmet the perfect fit for various interventions such as structural and outdoor fires, technical rescue operations and road traffic accidents.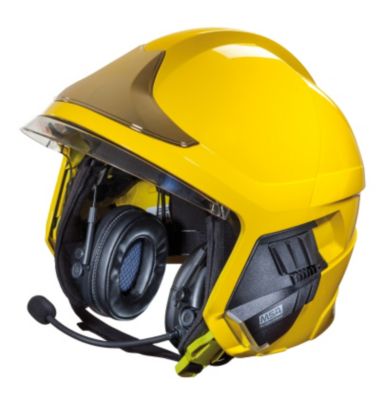 Gallet F1XF Hearing Protection and Communication Headsets
With input of firefighters from around the world, MSA developed a range of high performance, integrated communication headsets, specifically designed for the Gallet F1XF helmets. These state-of-the-art accessories enable firefighters to communicate more efficiently than ever, even in tough and noisy environments.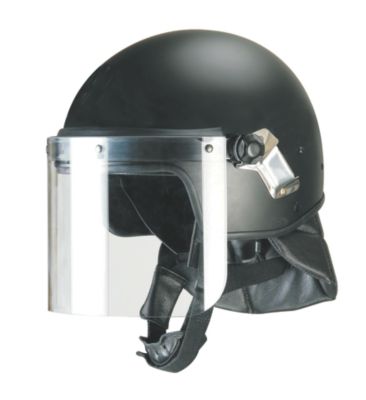 MO 5001 Series
MO 5001 helmets series protect law enforcement from shocks, projectiles, gas and smoke. The helmet is compatible with a MSA 3S-H respiratory mask for increased protection. * Polycarbonate shell and padded inner cradle provide high degree of protection for law enforcement * Chinstrap with leather neckpads and hard chincup is equipped with a anti-strangulation buckle (depending on versions). * Visor is available in 4 mm or 6 mm thick.
F2 X-TREM Accessories
To enhance the modularity of the F2 X-TREM helmet, MSA developed a wide range of accessories perfectly suited for all applications. From helmet mounted lighting solutions to secure operations at night, to tight eye protection for wildland fire-fighting, MSA thoroughly engineered each accessory to optimize safety in a wide variety of technical rescue and wildland firefighting missions.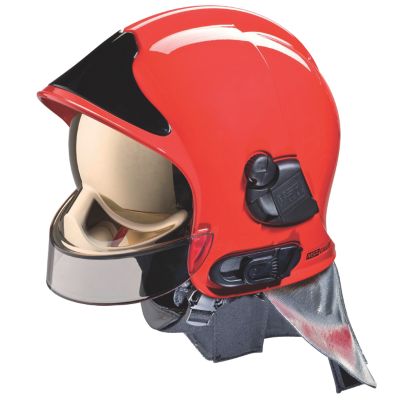 F1SF
The F1SF offers comfort and state-of-the-art protection for urban and industrial firefighters. The high-temperature polyamide shell pairs with impact-absorbing reinforced padding for unsurpassed shock absorption and thermal protection.