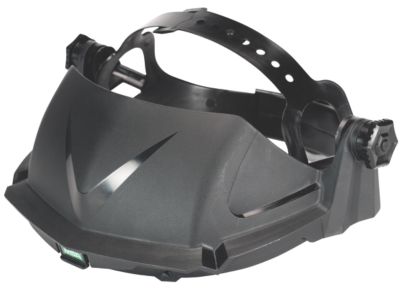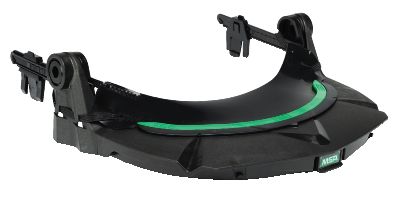 V-Gard® Frames
The standard slotted frame works ideally with any MSA slotted  helmet. The universal frame featuring a heavy-duty, flat, rubber strap can be used with slotted and non-slotted MSA helmets.  With the unique sloped frame design material slides off the frame and out of site. The optional debris control creates a tight seal between helmet and frame. The elevated temperature versions withstand temps up to 350ºF (176ºC).
V-Gard® Arc Flash Protective Visors
When working on electrical systems you need a reliable arc flash face shield for your employees to ensure protection from all arc flash effects: high temperature, flying debris, powerful radiation. V-Gard Arc Flash Face Shield Visors provide certified protection according to latest European norms on arc flash face protection: GS-ET-29 Class 2 (7kA) and EN166 "8". The combination V-Gard electrician face shield, retractable chin guard and electrician hard hat are one of most compact electrician set GS-ET-29 class 2 on the market!