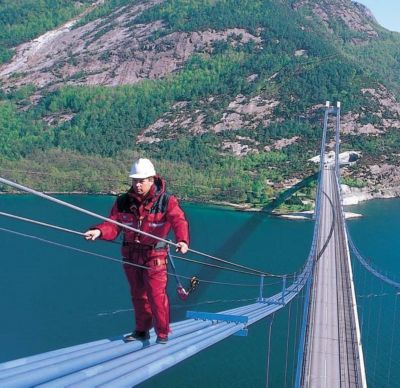 Latchways® Inclined Lifeline Systems
The MSA range of Latchways Inclined Lifeline Systems provide permanent fall protection for maintenance works on structures that slope. These lifelines are assessed by Notified Bodies to be fit for purpose in inclinations between 10° and 90°. Workers climbing on environments such as suspension bridges, conveyors, telecom antennas on roofs or other inclined structures can be secured and walk freely along the entire lifeline system. The guided type fall arresters lock-on immediately if the system user would either fall or slip.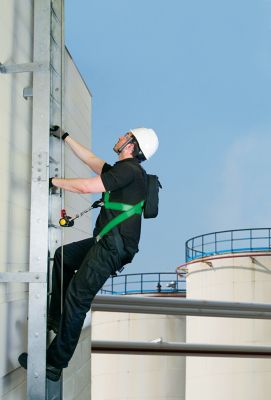 Latchways® Ladder Lifeline Systems
MSA's range of Latchways® Ladder Lifeline Systems provide outstanding personal safety for individuals accessing areas requiring the use of a fixed ladder in a wide range of applications. This range of lifelines has the inherent flexibility to be configured for any ladder, regardless of type, shape or size.