Featured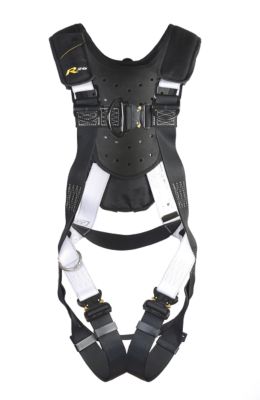 Latchways Personal Rescue Device®
The MSA Latchways® PRD is a lightweight, unobtrusive personal rescue device that is an integrated full body harness system for self-rescue. In the event of a fall the device lowers the person gently to the ground in a controlled descent.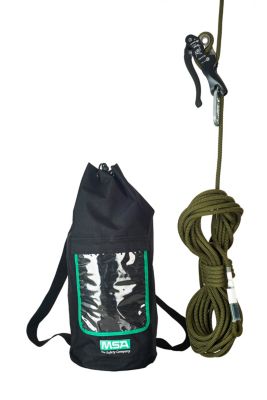 Anthron Descender
The Anthron Descender is a manually operated, controlled descent device most commonly used for suspended work positioning, self-evacuation, or rescue operations. A cam assembly provides friction on the rope to hold a load or allow the load to descend at a controlled rate. The system consists of a 7/16" (11mm) rope, the Anthron Descender, and two carabiners. Proper roping and rigging diagrams are on the side of the device, which can be installed or removed at any point on the rope and has a working load of 300 pounds (136 kg).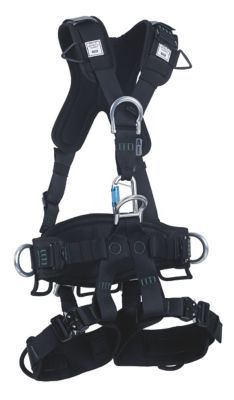 Gravity® Suspension Harnesses
The Gravity Suspension harness provides unparalleled comfort for all applications that require extended periods of time in a fall protection harness.  The features and benefits of this new family of harnesses from MSA are designed to reduce fatigue and allow users to perform their duties better and in more comfort. Models are designed for very easy donning, one hand adjustment at all adjusters, and modern styling.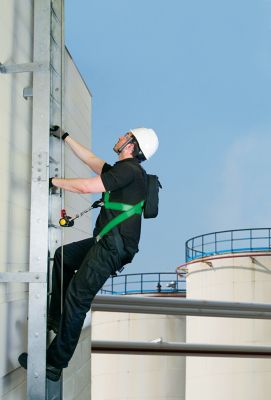 Latchways® Ladder Lifeline Systems
MSA's range of Latchways® Ladder Lifeline Systems provide outstanding personal safety for individuals accessing areas requiring the use of a fixed ladder in a wide range of applications. This range of lifelines has the inherent flexibility to be configured for any ladder, regardless of type, shape or size.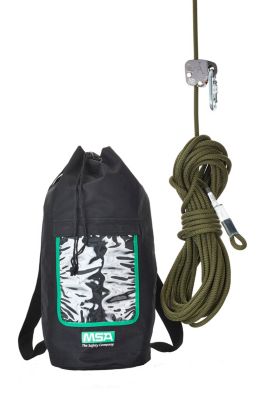 Rope Grab Easy Move With Lifeline
The Easy Move device with lifeline is used to provide temporary fall protection on ladders or when climbing. This system can also be used to provide a secondary lifeline for suspended positioning systems used by building/structure inspectors, window cleaners, andmaintenance personnel. The vertical lifeline kit consists of 15, 20, 25 or 30m of 11mm polyamide rope with sewn eyelets, Easy Move device and carrying bag.