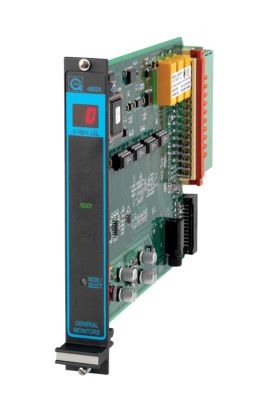 4802A Zero Two Series Control Module for Combustible Applications
The 4802A is a single channel Combustible Gas Control Module that has been designed for use with General Monitors catalytic bead sensors. It is designed to monitor combustible gases and vapors within the lower explosive limit (LEL) and provide status indication and alarm outputs. Microprocessor-based electronics allow all options to be user selectable through the front panel interface. A digital display indicates gas concentration, fault codes, calibration cues and setup options. Other features: LED indications of status, as well as open collector and relay outputs.
Discontinued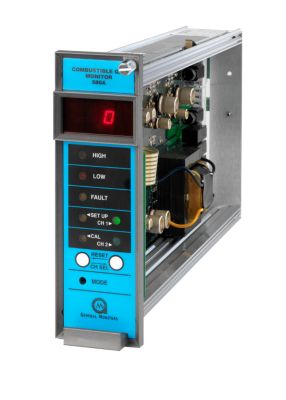 580A Dual-Channel Combustible Gas Monitor
The 580A is a compact, highly-versatile system for continuously monitoring combustible gas (hydrocarbon) concentrations in two locations. The system consists of two remote catalytic sensing assemblies and a solid-state controller. The controller automatically displays the higher reading channel on a digital display, scaled from 0-100% LEL (lower explosive limit). Manual override switching permits readout of the low channel at any time.
Discontinued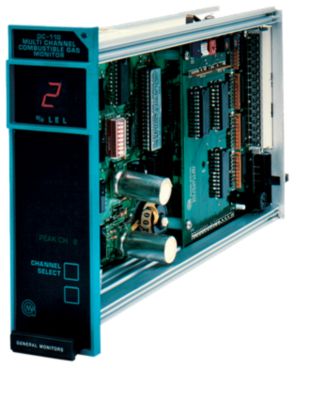 DC110 Eight Channel Combustible Readout / Relay Module
The DC110 is an eight-channel Readout / Relay Module designed to be used with up to eight of our remotely located Combustible Intelligent Sensors. The front panel contains a digital display that indicates 0-99% LEL (lower explosive limit) of the combustible gas being monitored by the Intelligent Sensors.