FIRE PROTECTIVE CLOTHING
High-performance protective clothing for emergency services
Formerly Bristol Uniforms, now part of the MSA family
The combined expertise of both Bristol Uniforms and MSA Safety enhances and strengthens its offering to fire and rescue customers and provides comprehensive safety solutions to firefighters across the world.
SPEAK TO AN EXPERT
Got Questions?
We value your questions, comments and suggestions, and care about your concerns. Do not hesitate to contact us.
MSA Bristol Fire Protective Clothing
Compatible PPE
In addition to the jacket and trouser, a firefighter's personal protection also depends on the careful selection of head, hand and foot protection.
MSA Bristol supplies a range of flash hoods, gloves and boots which have been carefully selected and tested for compatibility with the other garments to be used. A special compatibility area within our technical and design department allows firefighters to check the all-round suitability of the complete ensembles being selected for use.

Hoods
View Details

Gloves
View Details
Boots
View Details
MSA Bristol Fire Protective Clothing
Featured Fire Service Products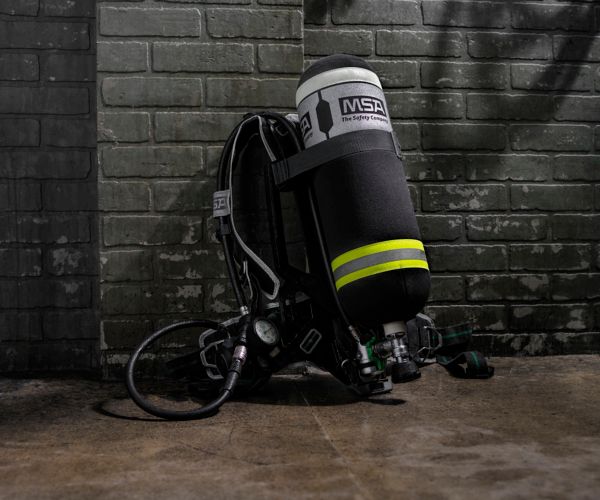 M1 Breathing Apparatus
More than just a breathing apparatus, the M1 SCBA – Safer, smarter, connected. This is a modular system that can be customised to suit the varying and evolving needs of fire and rescue services and can be cleaned without disassembling.
More Information
View Product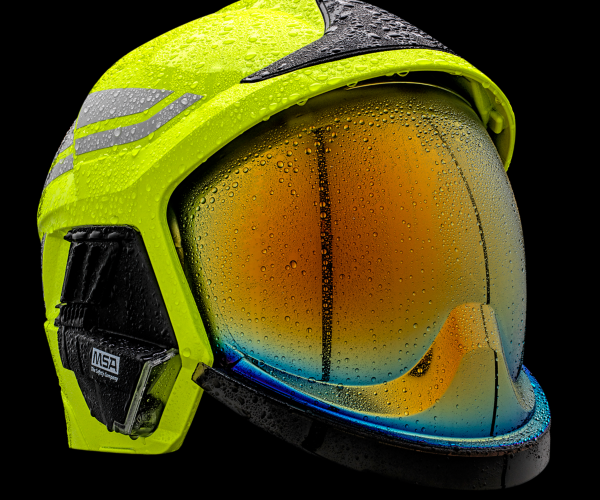 GALLET F1XF structural firefighting helmets
Developed for firefighters, with firefighters, the GALLET F1XF brings our dedication to safety and innovation to life – from its original design to each upgrade and new accessory.
More Information
View Product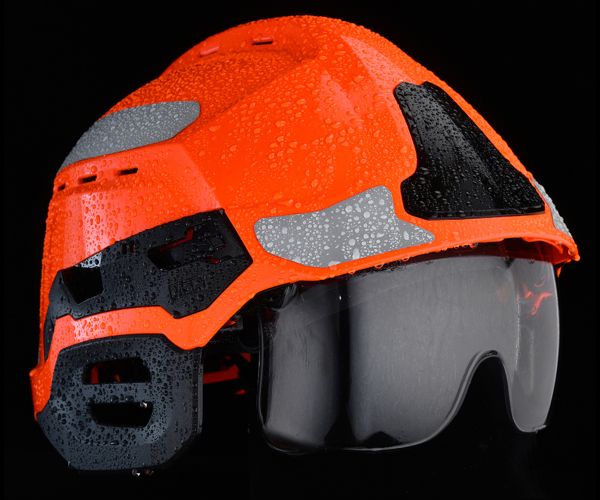 GALLET F2XR multifunctional rescue helmets
Designed for the challenges of a shifting climate, it's the only helmet of its kind. Tested and certified for wildland firefighting, technical rescue, urban search and rescue, climbing, and water rescue
More Information
View Product
Sign up for the Advisor Newsletter
Stay informed about latest product and technology developments
Subscribe
MSA Bristol Fire Protective Clothing
Contract & Services
Central PPE and Clothing Contract (CPCC)
Whilst research into health concerns and the development of standards is ongoing, at MSA Bristol we continue to take cleaning and repair very seriously. We offer an in-house Managed Services option to FRSs in the UK, and where possible, work with our international distributors to establish relationships with reputable cleaning contractors in order to offer professional cleaning to our customers around the world.
This service using our Integrated Managed Service System, includes cleaning, decontamination, inspection, maintenance, garment tracking, collection, delivery, stock support and online ordering via a Wardrobe Management System.
Bristol's Managed Service meets BS EN ISO 9001: 2015
Collaborative PPE
The Collaborative Framework is accessible to all Local Authority Fire and Rescue Services (FRS) across the UK, and open to others including police and NHS. Devised and led by Kent FRS, the Framework provides access to high quality PPE ensembles, whilst saving considerable time and resources by simplifying and streamlining the procurement process.
PPE for the Framework is supplied by MSA Bristol and has been specially selected for its suitability for the varying roles and activities faced by the modern firefighter. Ensembles include Full Structural Ensemble, a Layered Jacket, Rescue Jacket and USAR Ensemble. The selected styles combine innovative and ergonomic designs with the use of high performance fabrics and fibres, offering maximum comfort, manoeuvrability and protection.
PPE helpline
Our technical and sales teams monitor the types of information we are asked to provide. In this section we set out brief answers to many of the most frequently asked questions and cover a range of technical and commercial subjects. This can often save time. If, however, the answers provided don't fully meet your needs, or you have other specific questions, our staff will be happy to help you. In the first instance, please email any questions you may have to ppehelpline@bristoluniforms.com.
How can we ensure that garments will fit correctly?
Over many years experience a range of sizes for both male and female firefighters has been developed taking account of different body sizes and shapes in different countries of the world. The standard size range will normally meet the vast majority of these needs. Where sizing needs fall outside the standard dimensional ranges, a special sizing service is available.
Does washing a PPE garment in any way adversely affect its performance?
No, providing the washing conditions specified by the manufacturer are strictly adhered to.
Are there any circumstances under which we can carry out our own repairs to damaged garments?
Repair instructions and recommendations are available from Bristol Care which make it possible for some basic repairs to be carried out by the garment's wearer.
How do we care for our PPE garments?
Under the 1992 Personal Protective Equipment at Work Regulations the requirements in relation to the provision, use, maintenance and storage of PPE are specified and the Management of Health & Safety at Work Regulations 1999 place the responsibility for this on employers.
How can we prolong the useful life of our fire garments?
By adopting an accredited care programme providing lifelong maintenance. As with most things, the better they are cared for the longer they will last. In the case of PPE this essentially means ensuring that whenever a garment is physically damaged or when it is exposed to prolonged or severe conditions it is carefully examined by qualified staff to identify and rectify any damage or risks to its performance integrity. Early detection and rectification can substantially extend service life.
What service life can we expect from Bristol PPE garments?
This very much depends on the amount of exposure to which firefighting clothing is subjected. However, a typical expected service life of 5 years would be a good average under typical operational conditions.
How does the NFPA (National Fire Protection Agency) specification differ from the European standard EN469?
Principally in the way the test measurements are taken and in some small variations in the shrinkage allowed in operational and cleaning environments.
For a full comparison of the these two standards and others used around the world please refer to International Performance Requirements.
What standards are MSA Bristol's PPE (Personal Protective Equipment) and firefighting clothing manufactured to?
As a global supplier of firefighting kit, MSA Bristol designs and manufactures a range of styles which meet all major internationally recognised performance requirements and standards.
The 3 major standards to which all firefighter clothing throughout the world is manufactured to are ISO 11613 (Parts A & B), European Standard EN 469 and USA standard NFPA 1971/2007.
How can we minimise the impact and effects of heat stress through our choice of fire kit styles?
Developments in fabric technology and innovative garment design have made it possible to offer lighter weight coats and trousers which have been shown in user trials to reduce the impact of heat stress whilst maintaining the level of protection for the wearer against external hazards. MSA Bristol is at the forefront of such work and a range of ergonomic, lightweight PPE is available in the Ergotech™, Classic, Jaguar and Wessex ranges.
What are the benefits of the different styles Bristol offer?
Alternative styles are designed to provide different combinations of weight, comfort and flexibility for the wearer under different operational conditions.
For more information on the emphasis of the various options visit the pages devoted to each style as listed above.
I have seen a number of different coloured firefighters' garments in different styles. What options are available in terms of style, colour and fabrics?
Bristol designs and manufactures a range of garment options to meet a wide variety of needs. Style and fabric combinations affect the wearer comfort and operational performance of fire kit. Colour is discretionary and depends upon individual choice.
How do I go about purchasing suitable fire kit from MSA Bristol?
Carry out a risk assessment by identifying the primary purpose for which your PPE will be used and the operational conditions to which it will be subjected, together with the level of protection required. Then look through our product ranges (under products) and their descriptions to find the characteristics which most closely meet your needs.
Then contact one of our sales service team to discuss your needs in greater detail to enable us to provide you with a PPE proposal.
Stock Management
Managing your stock online
MSA Bristol's Stock Management System provides customers with 24 hour a day, year round access to all clothing options and is of particular benefit to those either wanting, or needing, to acquire PPE on demand.
The online Stock Management facility is currently only available to London Fire Brigade. Authorised users can use the link below to the login page from where they can gain access by entering their username and password.
Fire & Rescue services interested in having access to a similar facility are invited to contact us to discuss their requirements.
Online Tracking
Tracking your PPE at any time
Bristol's managed services system provides users with a round-the-clock facility to check the condition of every individual item of PPE as well as its location.
Each item of PPE is uniquely identified with a barcode allowing owners and users to view the service history log for an item of PPE throughout its active service life. With this information accessible through a secure online source (using SSL encryption), after logging on, an authorised user can view information about any item of protective clothing by wearer, location and condition.
Both routine and ad hoc servicing is fully recorded allowing a full service history to be accessed. All repairs, washes and inspections are recorded along with a summary of the costs incurred, facilitating budget updates as required.
Wardrobe Management Service
Place or check the status of orders online.
Secure online access offers our customers, and their related organisations, use of our Wardrobe Management System (WMS). This provides them with a faster and easier means of managing their clothing and related accessories requirements at any time, night or day.
Exclusive access to their own account provides a secure and confidential portal through which new orders can be placed and the delivery status of current orders checked. Management reports can also be accessed online.
Depending on the preferred level of authority within any organisation, access to place orders, within a pre-determined policy, can be cascaded down to a local or individual wearer level. Delegation of stock requisitioning can help reduce the need for purchasing departments to carry out low level procurement activities.

MSA Bristol Fire Protective Clothing
Further Information and Documentation
Technical Information
Bristol's firefighter clothing meets all internationally recognised standards including those for Europe (EN), the USA (NFPA) and the Internationally Standards Organisation (ISO). Testing against the relevant standards is carried out by independent laboratories. Tests include flash fire testing on computer monitored gas fired mannequins to check the flame and heat resistance of fire coats and trousers.
NFPA Section
As a major global supplier of firefighter clothing, Bristol designs firefighter clothing to suit all major international standards including the NFPA specification which is used in North America and widely in Central and South America. Bristol's NFPA PPE meets the recognised standard NFPA 1971:2018 and is tested independently by Underwriters Laboratories Inc. (UL) who carry out rigorous testing on all materials, components and finished garments.
MSA Bristol Fire Protective Clothing
Contact Us