Featured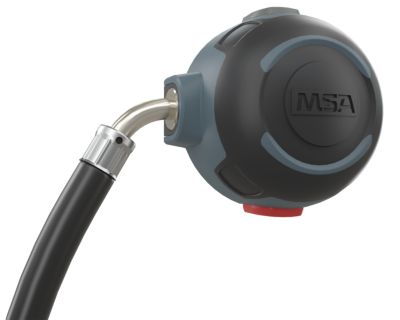 M1 LGDV
The M1 lung governed demand valve is the successor of the popular AutoMAXX. It has been completely redesigned, with the focus of fewer subassembly core parts lowering cost of ownership costs. The flat design of the demand valve in combination with the G1 mask takes the wearer to a new level of comfort. For enhanced safety the LGDV diaphragm and medium pressure hose are made of an innovative rubber material. This material offers a better protection against chemical hazards vs silicone materials.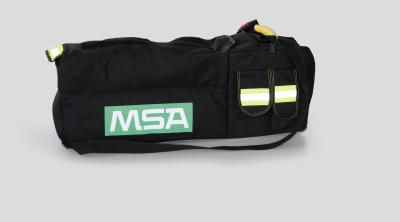 Rapid Intervention Team Bags
Instant help under severe circumstances The Bag for Rapid Intervention Team is carried by a firefighter and supplies breathable air to a person who had an accident in a hazardous atmosphere. It is supplied with a pneumatic system that is connected to an existing cylinder. Depending on the application, it can be equipped with the rescue hood RespiHood or a combination of demand valve and full face mask as required.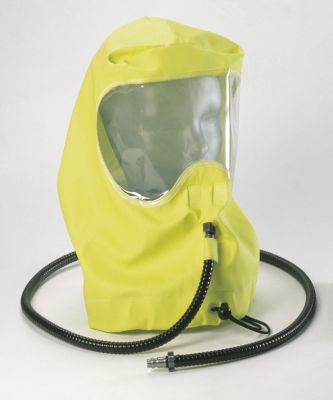 Rescue Sets
RespiHood - Rescue hood with constant airflow To complete the versatility of fire service safety products MSA offers the RespiHood. This rescue hood is designed for rescuing people from hazardous areas. Function The rescue worker places the hood over the head of the person to be rescued. After tightening the neckband slightly, air is supplied by the second connection on the rescue worker's self contained breathing apparatus. A constant airflow of about 50 l/min is provided with a medium pressure of 7 bar from the feed line.