MSA A2 Software - alphaCONTROL 2
The MSA alphaCONTROL 2 / A2 software is part of the alpha Personal Network respiratory protection monitoring system, which consists of modular and wireless components. alphaCONTROL 2 / A2  facilitates an electronic, and optionally telemetric respiratory monitoring. The new software significantly improves entry control monitoring and is an adequate replacement for conventional tally boards. All the details of a classic monitoring system are integrated. Monitoring the air supply of the individual user as well as the measurements and alarms of portable gas measuring devices increases the security.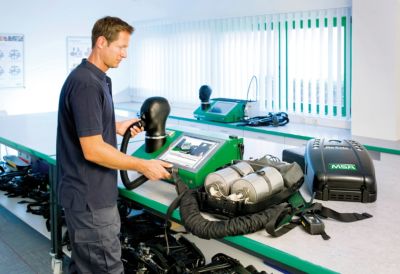 TecBOS.Tech
TecBOS.Tech supports numerous types of workshop, e.g. for respiratory protection, portable instruments, fire extinguishers, vehicles, radio communications and hoses. It is an integrated system solution with maximum efficiency and transparency. The recording of equipment testing dates, upcoming services, as well as the storing of documentation relating to work carried out, spare parts used and test results is managed completely by TecBOS.Tech. By connecting to MSA test benches, the direct testing of equipment, without having to go through any intermediate steps, is made possible. TecBOS.Tech is available in the bundles Standard, Professional and Premium.  
Multitest and Multitest Plus
Mobile test device for static testing of masks, lung-governed demand valves as well as totally encapsulating suits. Low pressure gauge +/− 30 mbar. The extended version Multitest Plus additionally has a medium pressure gauge of 0–15 bar. The extended version Multitest Plus-HP has a high pressure gauge additional. Ideal for small and medium size workshops or as a supplement to stationary equipment.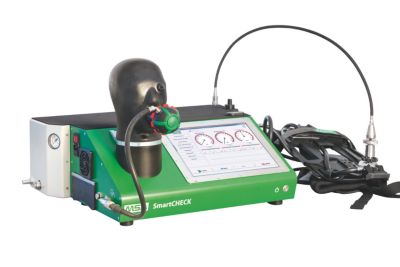 SmartCHECK
SmartCHECK is a modular, compact and fully automatic test bench for any SCBA equipment on the market today. This device is the easiest, most dependable way to test full face masks, lung-governed demand valves, compressed air breathing apparatus and chemical protective suits according to EN and local standards.   A specially designed test head ensures easy handling and the tight fit of full face masks. It features an integrated computer system with touchscreen. The system software TecBOS.Tech includes a testing Wizard, an intelligent assistant that allows intuitive operation. The user is guided through the smart test-process step by step.