Milan Eyewear
These high-style sunglasses are actually hardworking safety glasses. Ideal for outdoor work, they feature premium UV 400 protection, good vertical coverage, anti-fog coating and robust lenses. Tortoise-colored frame is an MSA exclusive.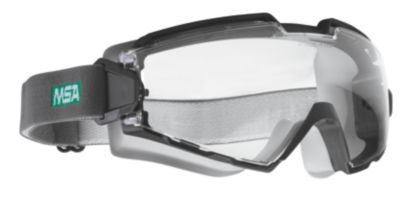 ChemPro Goggles
These high quality chemical goggles protect against all types of chemical, liquid and metal splash as well as coarse dust. Ideal for laboratory work, chemical handling, and stone dressing. Can be worn comfortably with prescription glasses or alone. Indirect venting permits proper air circulation while protecting against chemical or dust entry.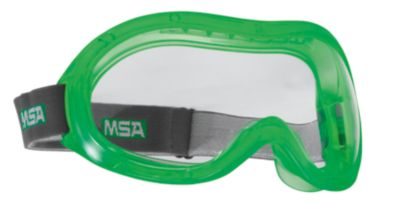 PERSPECTA GIV 2300 Goggles
These flexible-body goggles provide a contoured, comfortable fit. Direct air vents provide circulation while protecting against splash and dust. Panoramic, anti-fog lens is impact resistant at extreme temperatures. Headband adjusts for length for a more comfortable fit.