Always the right electrical utilities solutions for your needs.
We help you stay safe, confident, and always in control of your environment.
button here
Try the V-Gard 950 Safety Helmet with Integrated Full-Face Visor FREE of charge.
TRY BEFORE YOU BUY
Looking for full-face protection? View our V-Gard 950 Safety Helmet with Integrated Visor.
View
Leading the Way in Electrical Utilities
Whether you're in transmission, generation, nuclear, or renewables, you've come to the right place.
TOP ELECTRICAL UTILITIES PRODUCTS
ARE YOU GETTING ENOUGH FROM YOUR SAFETY HELMET?
Don't miss your chance to try the innovative V-Gard 950 Safety Helmet with integrated visor FREE of charge! To request your free sample, please complete the form below and a member of the MSA team will be in touch.
This is a limited time program running throughout 2020 for European continent customers only.
FIND ELECTRICAL UTILITIES PRODUCTS
Helpful Information and Resources
ELECTRICAL SAFETY AND ARC FLASH: DOWNLOAD THE WHITE PAPER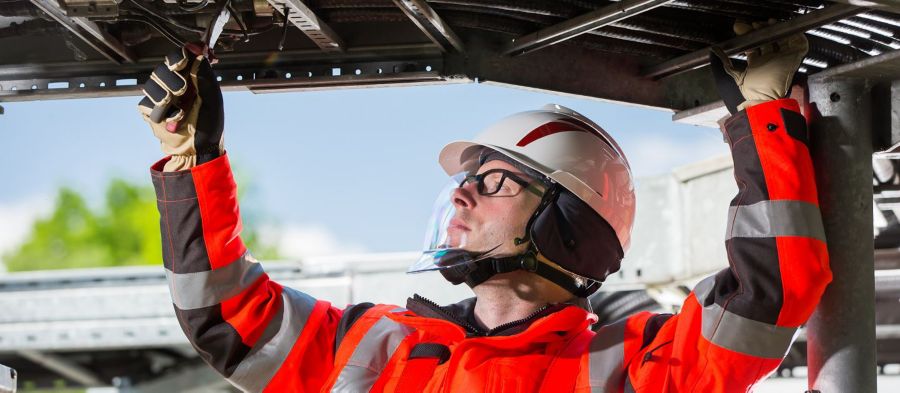 In any situation where transmission of power is involved, workers - from electricians carrying out maintenance to engineers managing projects - can be exposed to serious danger. 'Arc flash' is perhaps one of the most serious, yet least understood hazards. Download this white paper to understand the issues around arc flash dangers and get advice and guidance on how to manage and mitigate risk.
Download Our White Paper
Be a part of the conversation